Summary
💊 🧪 Forms: Capsule SARMs
📄 Lab Verified (COA): Yes
📬 Shipping Policy: Free shipping in US with $100+ or $300+ internationally, arrives within 7 days in US and 14 days internationally
💵 **Payment Methods: **Bitcoin, Zelle, Visa/MasterCard, and reward points
✅ Guarantees: Refund for HPLC test and total order cost if separate facility shows products are below quality standards
📦 Other Products: Capsule PCT, male enhancement pills, anti-aging products, and fat-loss agents
🏷 Price SA (Andarine) 25mg 60 capsules: $65.95
🏷 Price Tamoxifen (Nolvadex) 20mg 60 capsules: $80.00
⭐️ Overall Rating: 4.3
Selection

Pricing + Fees

Reputation
Pros
Offers a good selection of SARMs, PCT, male enhancement pills, plus anti-aging and fat-loss agents
Multiple payment methods + free shipping for US orders $100+
Offers full refund for HPLC + order if you get unsatisfactory results from a separate analysis
Several ways to contact customer service (website, phone, email)
Payment methods are very secure (must use Max Redemption for credit/debit cards)
Cons
Just started this year, so doesn't have much history with customers
No other online reviews than what's on the website
Only sells capsule forms of research chemicals
While they may have just launched this year, Next Chems has made quite the impact on the biohacking community. Not only do they sell some of today's most popular SARMs, but Next Chems also offers other research chemicals for fat loss, anti-aging, male enhancement, and PCT. Oh, and they're one of the few companies out there that actually utilizes regular HPLC tests on both their raw powders and finished products.
If you're wondering whether or not Next Chems is the right choice for your research chemical needs, we're here to help. Here, we'll review this recently established company in detail and provide a glimpse into what it's like searching for and ordering products from them. We'll also show you our unboxing experience as well as what their products look like up close. And, we've even included a side-by-side comparison to their top competitors so you can be sure that you're picking the best brand for your specific needs.
Warning: The content on Muscleandbrawn.com and the information included in this article is intended for entertainment and informational purposes only. It is not intended nor implied to be a substitute for professional medical advice. Prior to buying anything, check that it is compliant where you live with your current government laws. We frequently mention research chemicals that are not made for human consumption. Therefore, before purchasing any product for personal use, consult with your doctor or healthcare provider first.
What is Next Chems?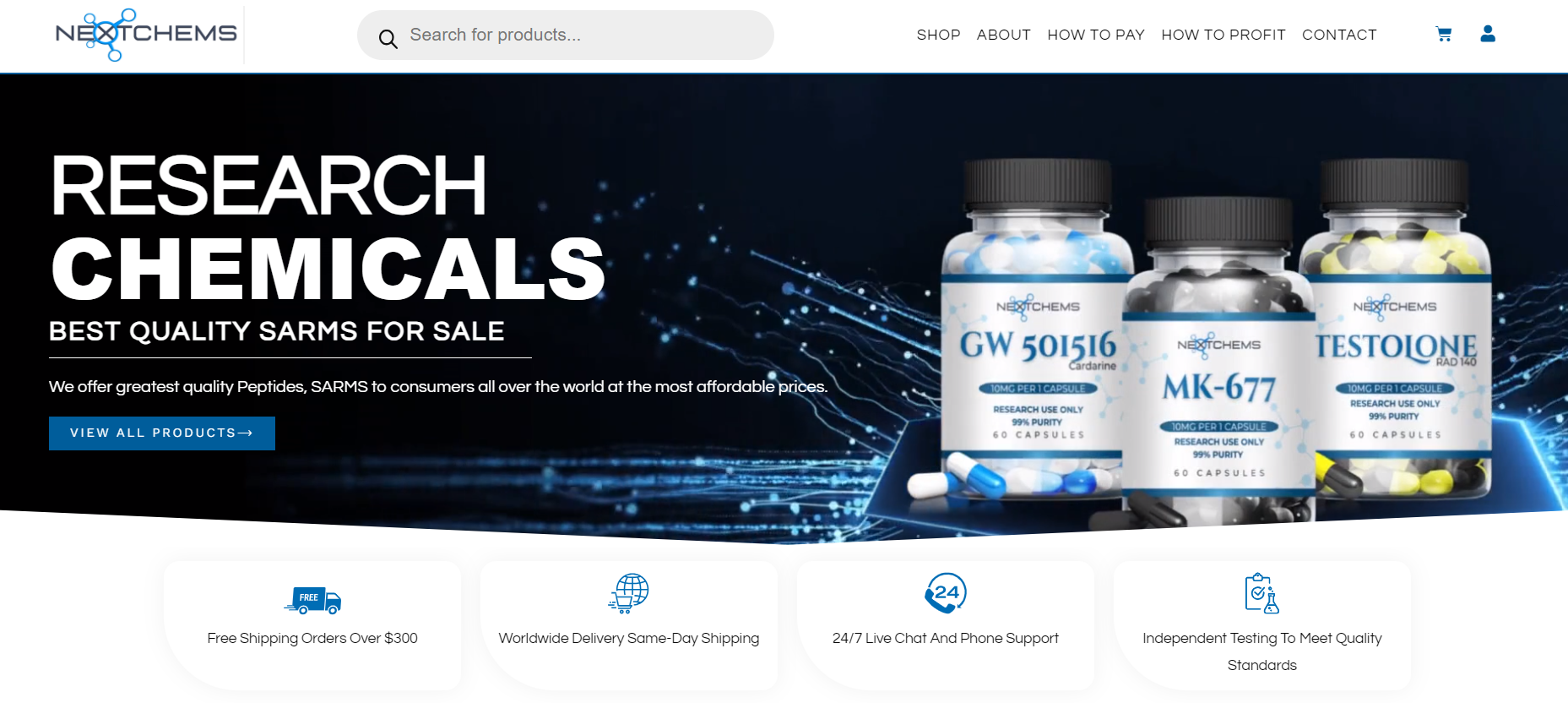 Next Chems is one of the newest research chemical vendors online, but they've quickly won over biohackers and researchers who previously purchased products from top-name brands. Why? They provide researchers all across the globe with a great selection of SARMs, PCT, and other biohacking products at the lowest price possible.
How do they do this, you might ask? Next Chems negotiates and bulk purchases from the top peptide and research chemical manufacturers around the world to offer their customers wholesale discounted prices on the highest quality research chemicals out there.
Something else that sets them apart from other names in the industry is that they perform HPLC analysis on all of their products. And, if their customers receive negative results from having their Next Chem products tested at another HPLC-licensed testing facility, they'll refund them for both the HPLC test and the order total including shipping costs.
Products Sold by Next Chems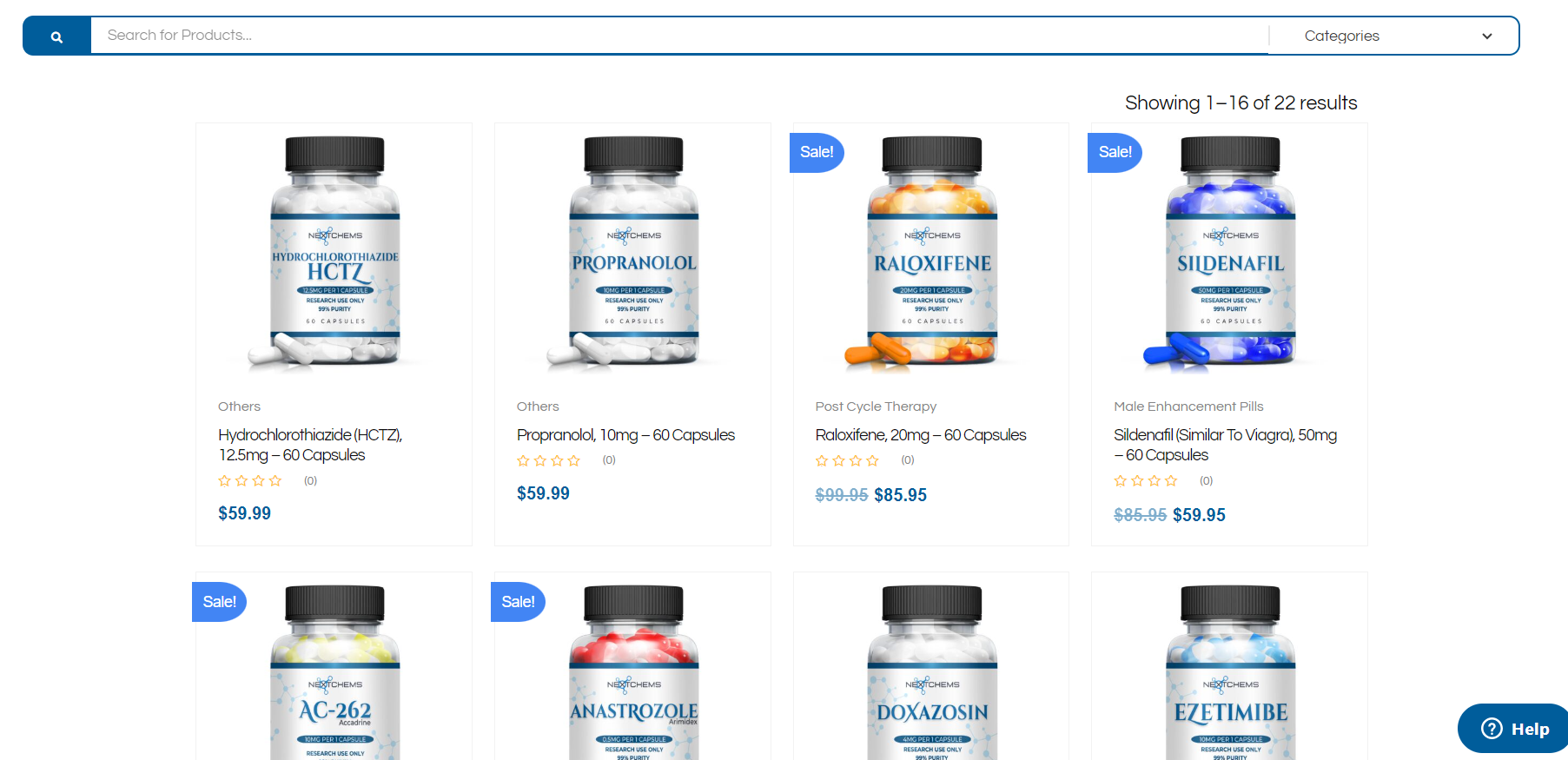 Next Chems is primarily known for their selection of SARMs, but they also sell products for post-cycle therapy, anti-aging and fat-loss agents, as well as male enhancement pills. Some of their most popular research chemicals include Testolone (RAD 140), YK-11, Sildenafil, Tamoxifen, and MK-677.
Something worth mentioning is that all of their products come in capsule form, so there are no powder or liquid versions available. You can expect to pay between $39.95-$95.99 per product, with most costing around $60-$70 on average.
Next Chems Payment Methods
Next Chems lets you pay with Bitcoin, Zelle, Visa/MasterCard, and reward points. Customers who pay with a credit or debit card will be provided a link for payment via email and be charged a 15% convenience fee. And, if you shop frequently enough at Next Chems, you can turn your reward points into coupons.
Next Chems Shipping
Next Chems offers both domestic and international shipping. Domestic shipping takes around 7 business days, whereas international shipping takes two weeks. Next Chems even offers free shipping for domestic orders $100+ and international orders $300+.
Next Chems Reviews
Currently, there are no reviews of Next Chems on Trustpilot or their social media accounts. However, we discovered the following reviews provided by customers on their website:
"I've used a variety of their products and they're amazing. Everything appears to be very pure. the quality is good!" – Byron

"I'm quite pleased with my experience thus far. I don't generally trust shops based outside of the United States, but Nextchems has always delivered on schedule and without difficulty." – Dreck

"NextChems is a reputable supplier of high-quality research chemicals. I will continue to buy items from Next Chems because of their high lab testing standards, low costs, and quick shipment." – Scott
My Experience with Next Chems
We're always on the hunt to discover the best new research chemical companies out there. So, we thought it would be helpful to our readers if I placed an order with Next Chems and reviewed their products up close.
Here's a look at the ordering process along with an unboxing video of my package. I've also included info on what you need to know about these research chemicals and how they're applied in the biohacking industry.
Selecting Products
To check out what Next Chems had to offer, I simply went to the tab "Shop". Then, I browsed their selection of SARMs and PCT products. Here are the products I decided to order:
S4 (Andarine)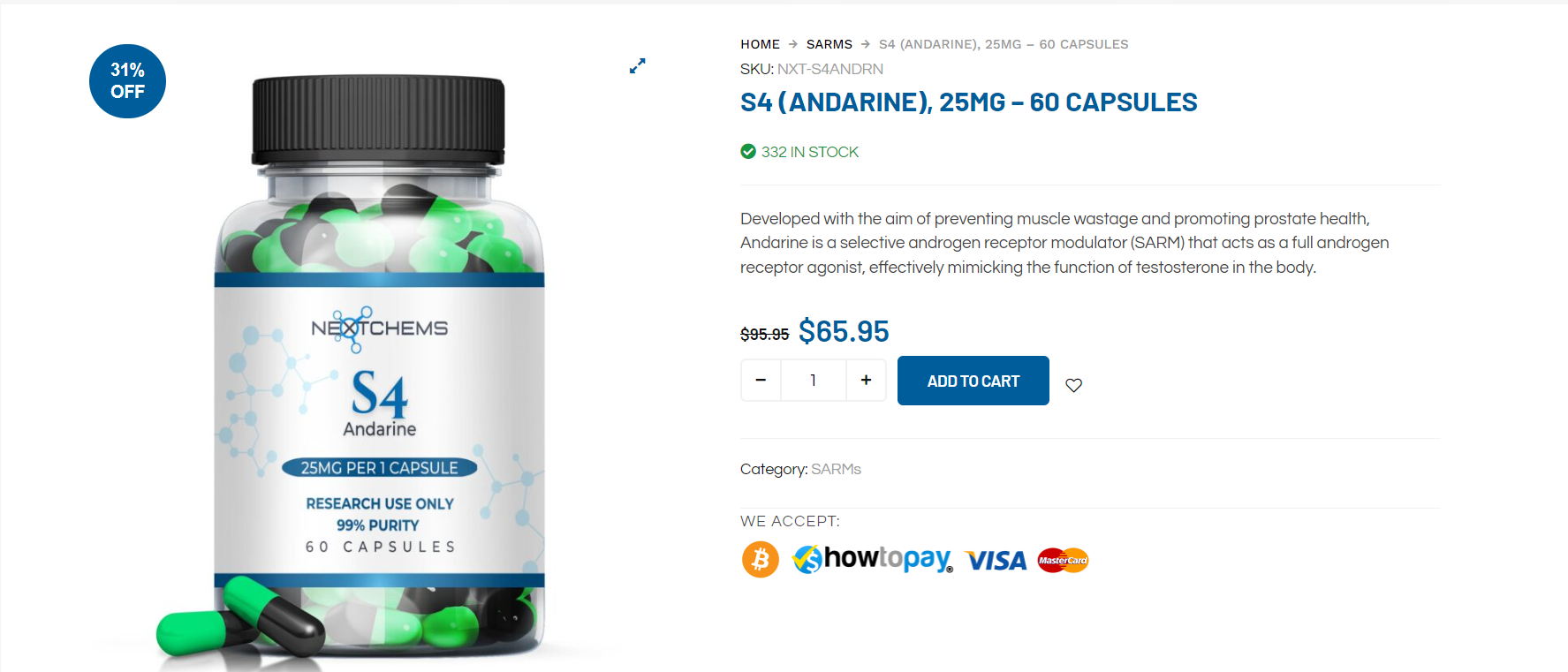 Tamoxifen (Nolvadex)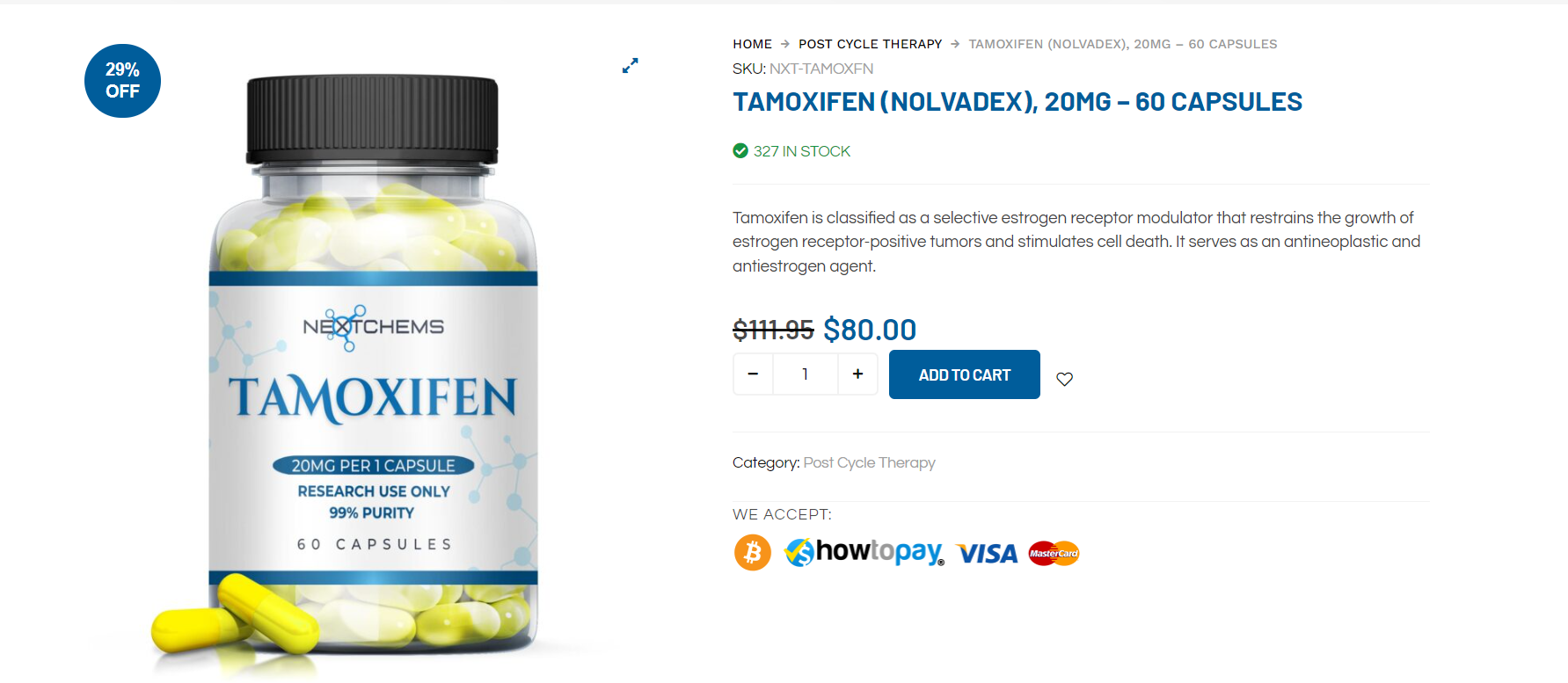 Check Out
Once I added both of the above products to my cart, I reviewed my order before proceeding to checkout. Everything looked good, so I hit the checkout button.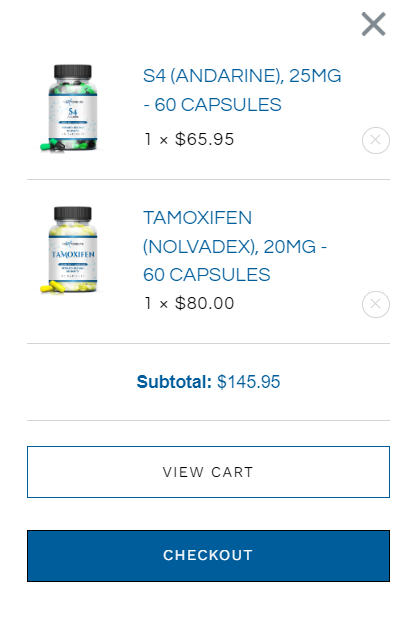 Payment Methods
I chose to use a credit card (gotta earn those points, right?). Something different about Next Chems from most research chemical companies is that it offers a more secure form of payment.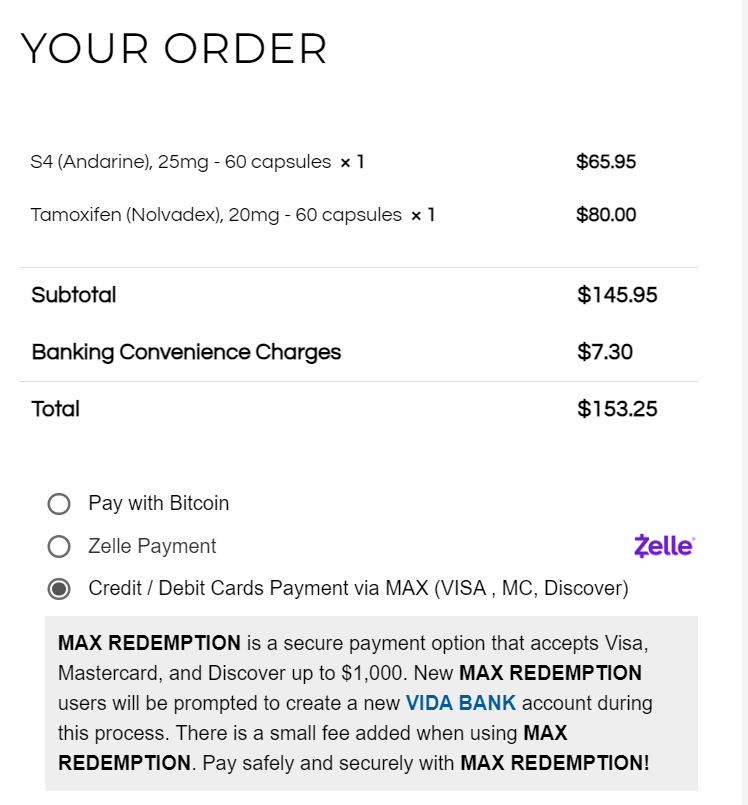 I was required to create a Max Redemption account in order to use my credit card. The process only took a few minutes to complete, but keep in mind there is a convenience charge for using the service.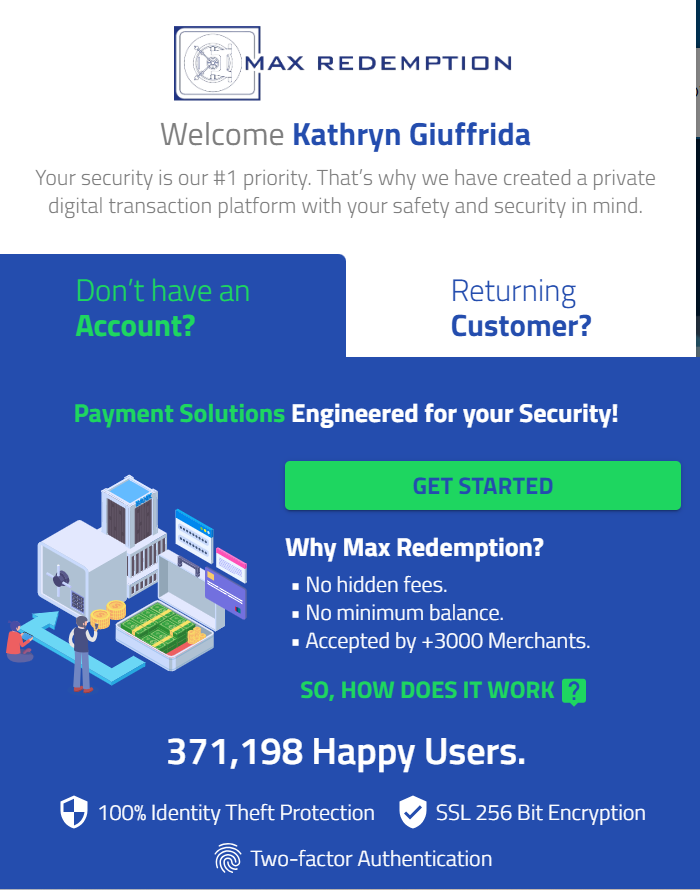 Shipping and Delivery
I received my package about one week after placing my order. Here's my unboxing experience:
About the Products I Received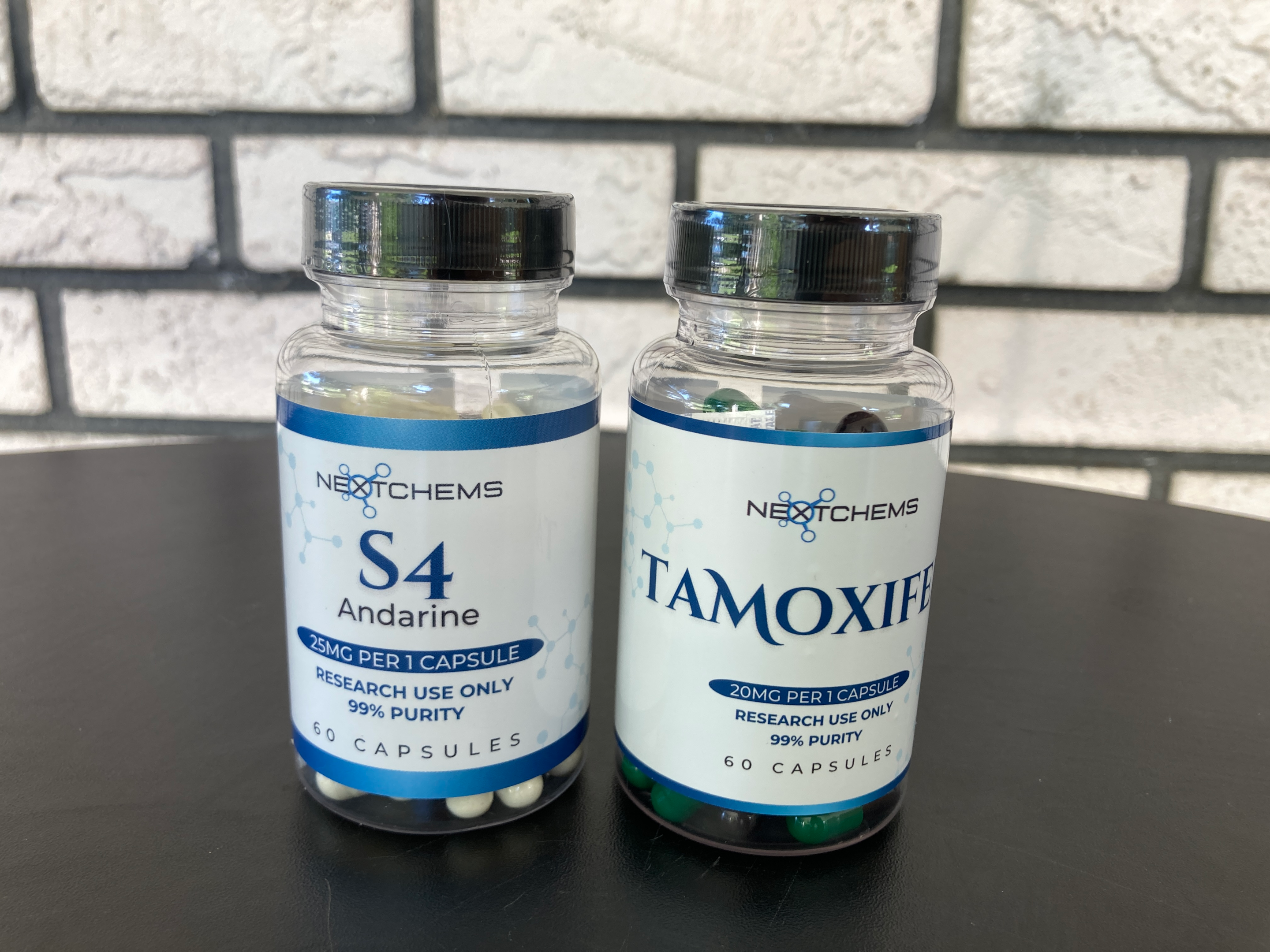 I decided to order one SARM and one PCT product. Here's a closer look at S4 and Tamoxifen!
S4 (Andarine)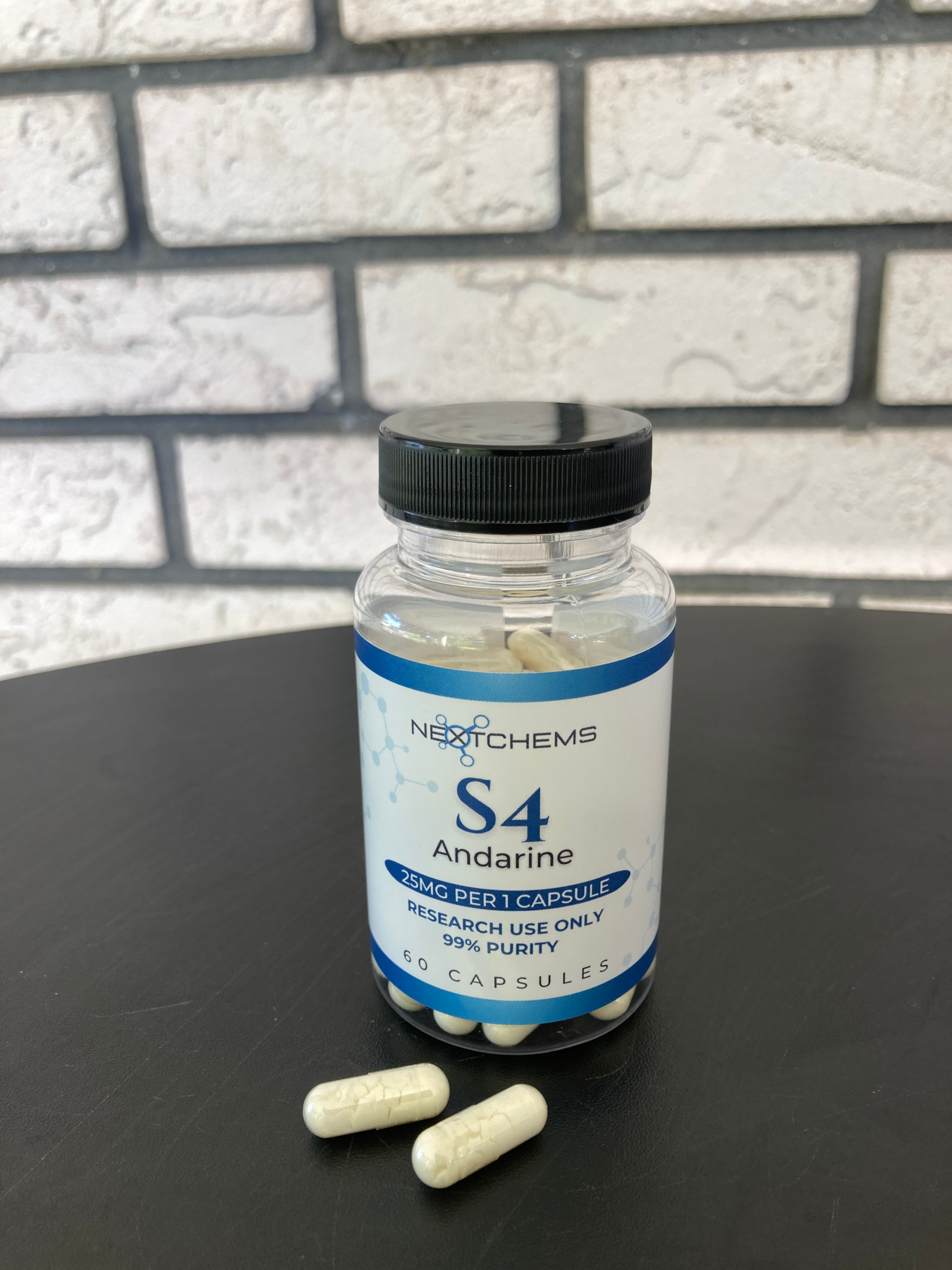 Andarine is a selective androgen receptor modulator (SARM) that was originally developed to prevent muscle breakdown as well as promote prostate health. Basically, it mimics the function of testosterone in the body without the side effects associated with anabolics.
One study showed that S4 restored skeletal muscle strength, body composition, and bone mineral density in castrated male rats. Male rats were treated with S4 (3 or 10 mg/kg), dihydrotestosterone (DHT) (3 mg/kg), or vehicle for 8 wk.
Those that were given S4 displayed restored soleus muscle mass and strength and levator ani muscle mass to that seen in intact animals, caused a significantly larger increase in total body bone mineral density than DHT, and also demonstrated agonist activity in the pituitary and significantly decreased plasma LH and FSH levels in castrated animals in a dose-dependent manner. (1)
Another study investigated the bone and body composition effects of S4 in an ovariectomy-induced model of accelerated bone loss. The study examined 120 female Sprague-Dawley rats that were randomly assigned to twelve treatment groups. The S4-only treatments included S4 administered at 0.1, 0.3, 0.5, 0.75, 1.0, and 3.0 mg/day. Other treatments included DHT, vehicle, or S4 mixed with Bicalutamide.
It was discovered that the mice treated with S4 maintained whole body and trabecular BMD, cortical content, and increased bone strength while decreasing body fat. (2) The data collected from both studies show that S4 could potentially be used for fracture reduction in human patients.
While there are limited studies conducted on human consumption and use of Andarine, some researchers suggest that human equivalent dosages would equate to an average of 50 mg per day, intended to be taken for 8-12 weeks.
Tamoxifen (Nolvadex)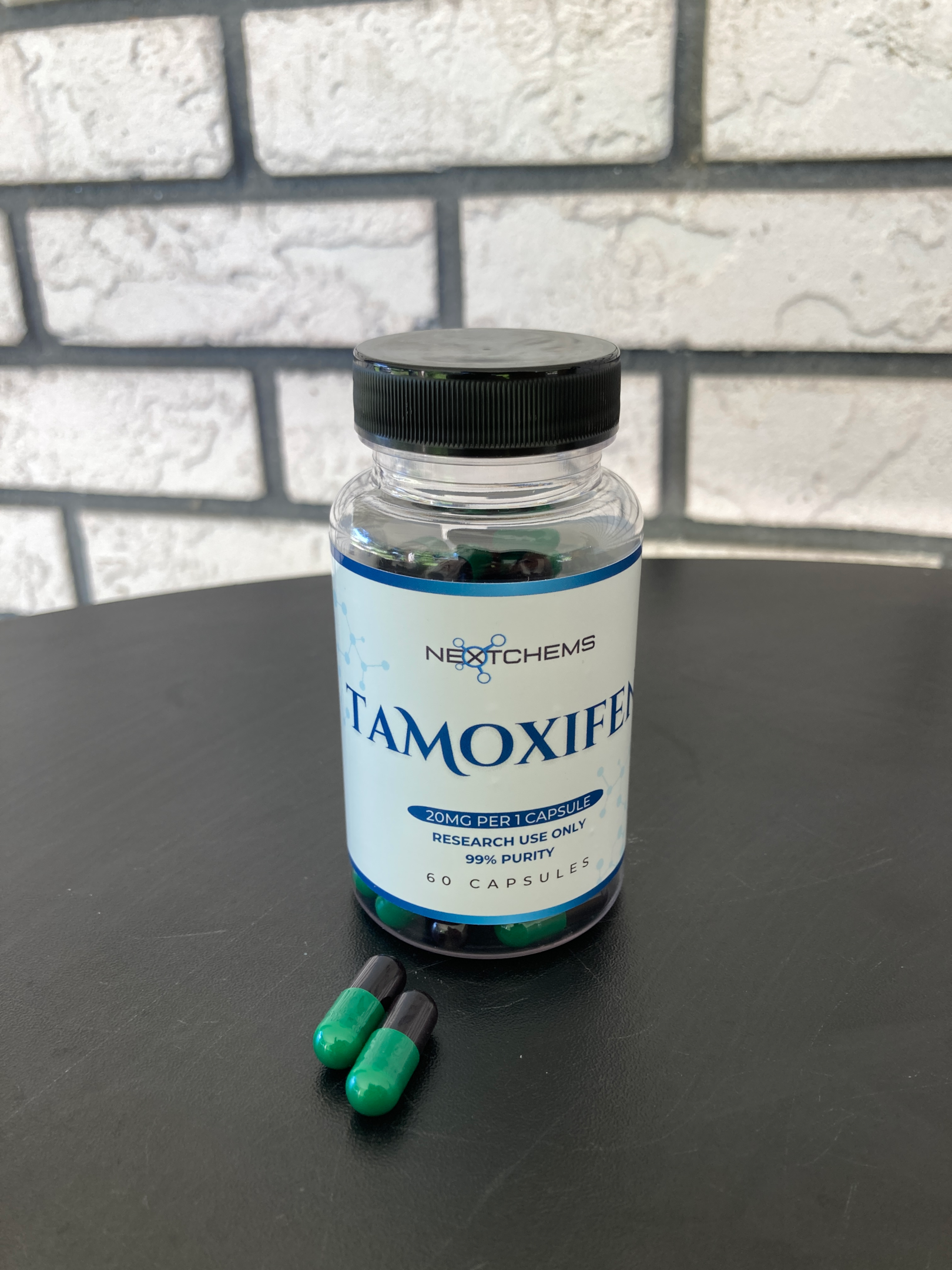 Tamoxifen, also referred to as Nolvadex, is a selective estrogen receptor modulator that serves as an antineoplastic and antiestrogen agent. It was originally developed to treat breast cancer in women (3), but has recently been used for inducing ovulation in women (4) and treating gynecomastia (5)(6) and infertility (7)(8)(9) in men.
The majority of studies involving male subjects with subfertility/infertility or gynecomastia have utilized dosages of 10-20 mg per day for a period of 6-12 weeks. However, some studies adminster treatment for up to 6 months.
Nolvadex is commonly used by male bodybuilders and athletes as part of their PCT regimen, and is considered to be more powerful than Clomid.Most biohacking communities state that men typically use Nolvadex for 4 weeks total, taking 40 mg per day the first week, 20 mg per day for the next 2 weeks, and then 10 mg per day the last week.
Final Thoughts
Next Chems definitely impressed me with its selection of research chemicals, level of product testing, pricing, security for payments, and overall product design. I appreciate the extent in which Next Chem goes to separate themselves from their competition and thought it was cool that they color code each of their capsules based on what product it is. While their shipping may take just a bit longer than other brands, their products are certainly worth the slightly extra wait. While they don't offer research chemicals in powder or liquid form, I still think they're a great option for most researchers who prioritize ease of use.
Next Chems vs. Other Top Research Chemical Companies
Want to see how Next Chems compares to its competition? Let's quickly compare them side-by-side to 3 of the best research chemical companies out there.
Next Chems vs. Alpha Star Labs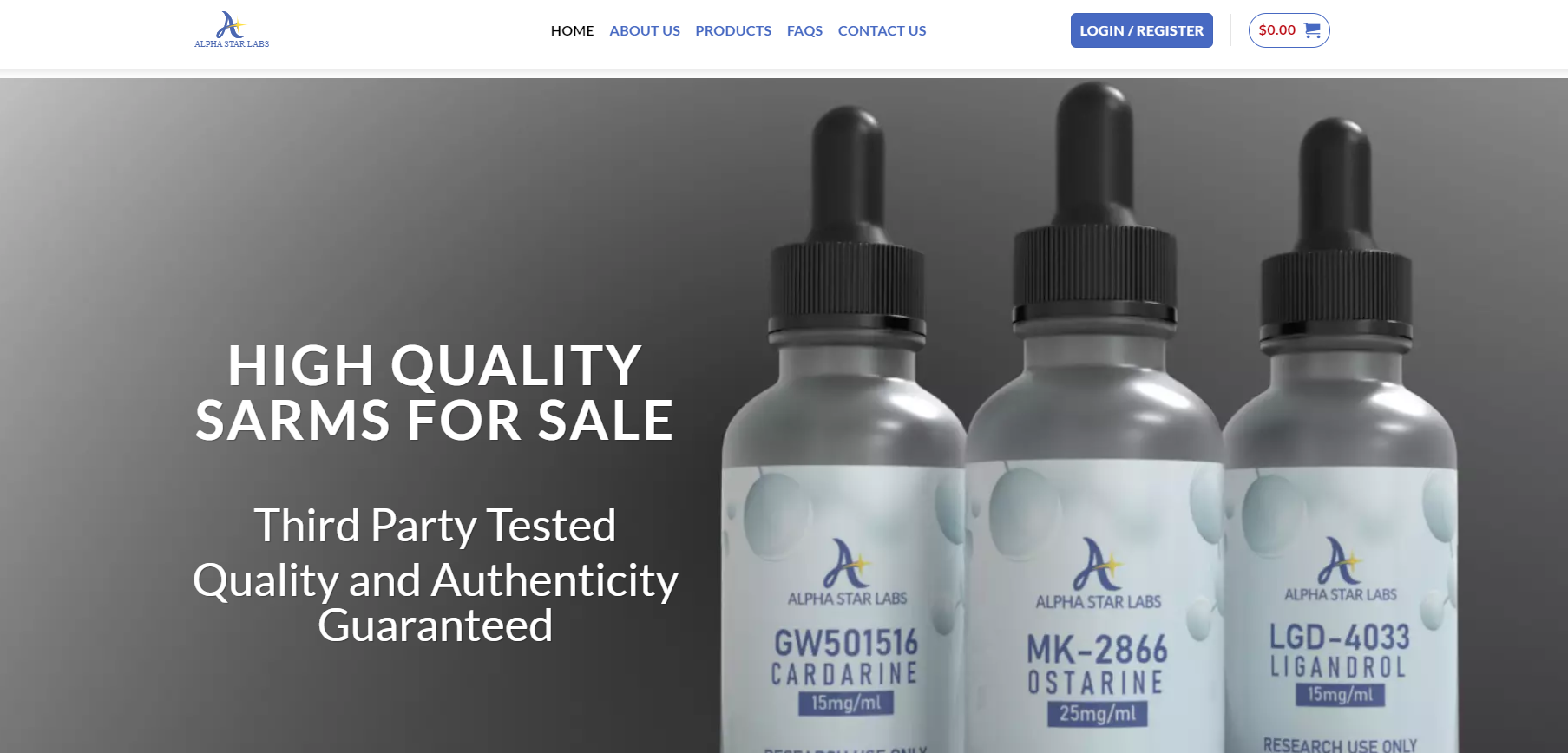 Alpha Star Labs is another newcomer in the research chemical industry but has been around for a few more years than Next Chems. They offer both liquid and powder forms of several of today's most popular SARMs and research chemicals.
Products range from $45-$90 per 30 mL vial or 1 g packet. Solutions typically range from $50-$70, whereas powder forms of research chemicals range from $45-$90.
Alpha Star Labs is the better choice of the two if you want to have the option of liquid or powder SARMs. Next Chems, however, is best if you want a wide range of research chemicals in addition to SARMs like male enhancement pills, PCT, or anti-aging and fat-loss agents.
Next Chems vs. Chemyo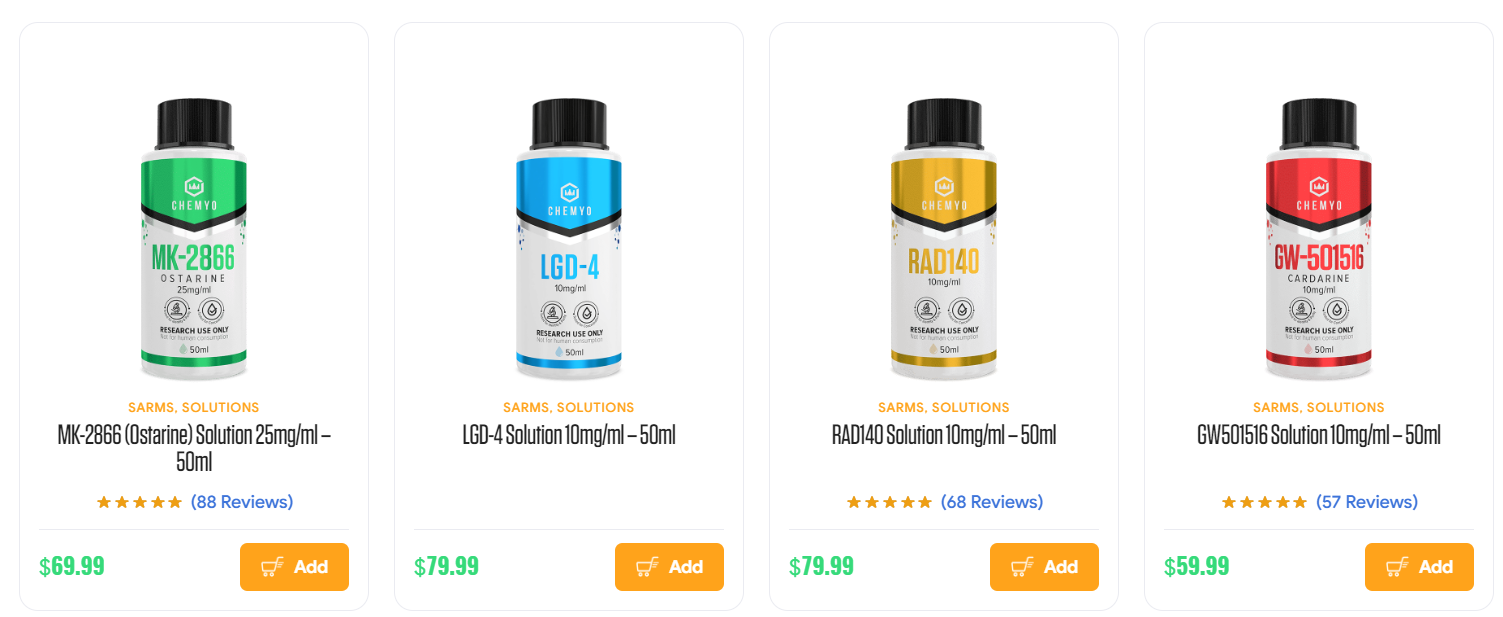 Chemyo is one of the leading suppliers of high-quality SARMs available today. They offer a huge range of liquid and powder forms of SARMs, and they even sell nootropics and other supplements too. Prices range from $60-$80 per 50 ml solution, and $15-$100 per 1 g of powder.
Typically, you get the most bang for your buck with solution-based SARMs if you go with Alpha Star Labs over other companies since they sell 50 ml size solutions and not the typical 30 ml size. They even offer value packs for additional discounts too.
Next Chems is preferable to Chemyo if you want powder SARMs instead, or want more options for other research chemicals.
Next Chems vs. Amino Asylum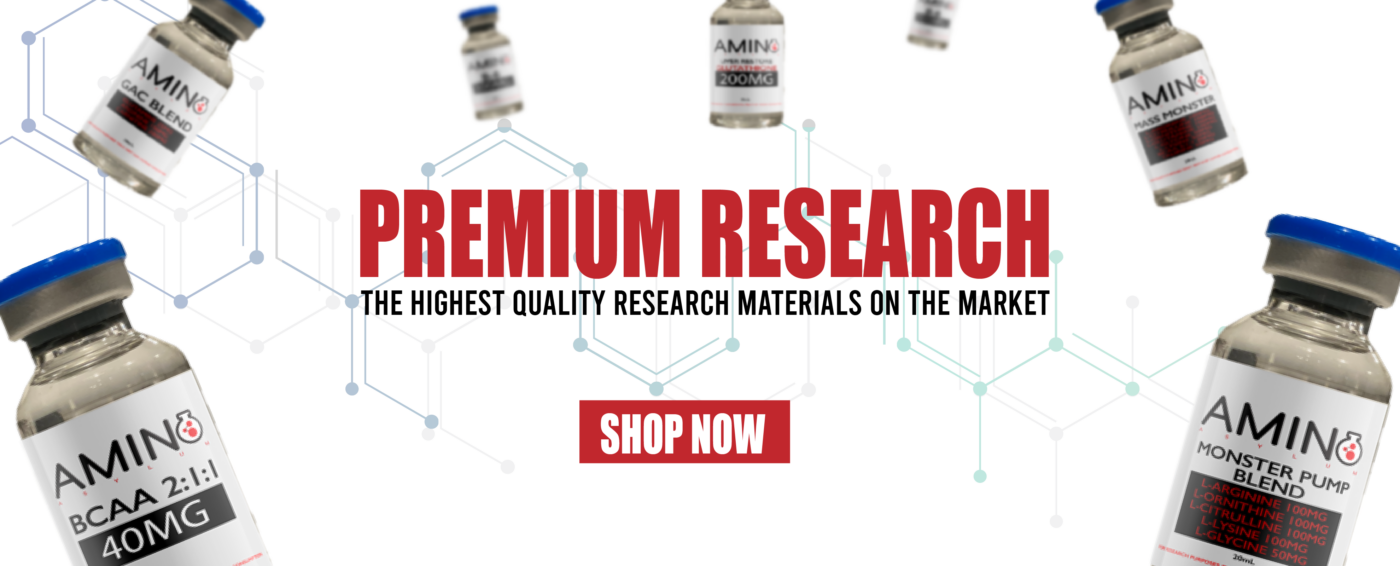 Amino Asylum is a relatively new brand compared to others but provides a wide variety of products including SARMs, peptides, prohormones, aminos, and other research chemicals. Most products cost around $30-$60 per vial or package.
They offer a similar selection of SARMs to Next Chems, but they only offer liquid solutions. Thus, Next Chems is best if you prefer SARMs in powder form.
Contact Next Chems Labs Today
Need to get in touch with Next Chems? Fill out their contact form here. You can also email them at support@nextchems.com, or give them a call at (336)283-0712.
Follow Next Chems on Social Media
Want to keep up with Next Chems on social media? Make sure to follow them on Facebook and Instagram!
Other Articles to Check Out